Summer is drawing to an end, and we can already feel autumn approaching! If you are looking for the perfect artificial transitional flowers to display in your home during this period, then look no further- we have founded up the five best flowers to display in your home as we move into autumn!
Artificial Gerberas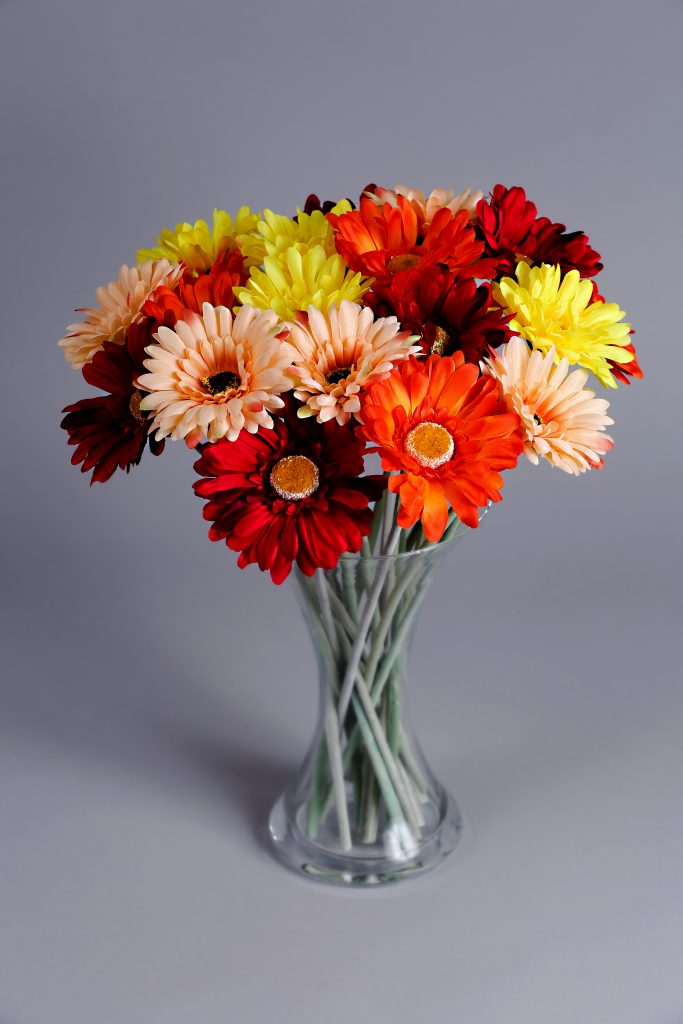 The bright, happy blooms of the gerbera daisy can generally be obtained year-round in the UK. However, they are heavily associated with feelings of joy and cheerfulness, making them the perfect flower to brighten up your home as the days start to become darker! You can learn more about gerbera daisies on our blog.
Shop our artificial gerbera bouquets here.
Artificial Gypsophila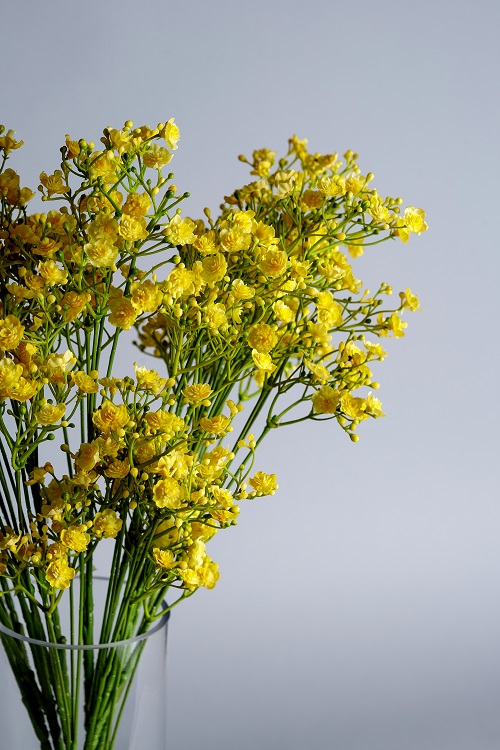 Gypsophila is in season in the UK from spring until late summer, making it the perfect transitional artificial flower! The delicate flowers of the gypsophila are not only pretty, but hold lovely meanings of innocence, affection, and happiness (read more about the meanings of gypsophila on our blog). Therefore, we think they would be a beautiful flower to take you into the autumn season.
Look at our artificial gypsophila on our website.
Artificial Hydrangeas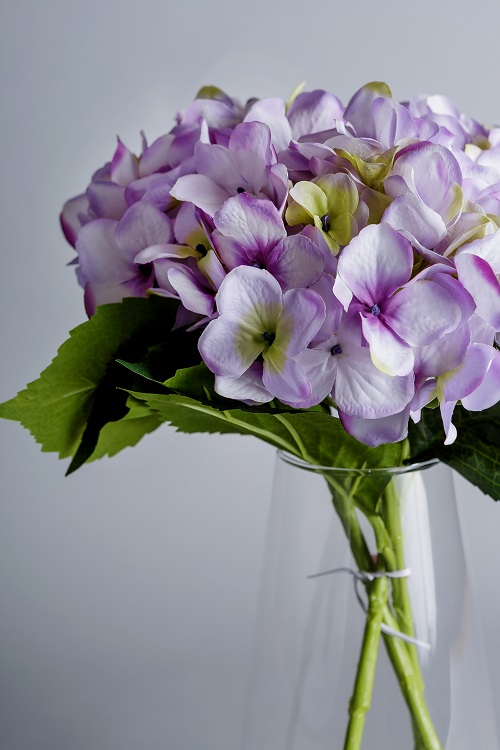 The beautiful, fluffy blooms of the hydrangea symbolise appreciation and heartfelt feelings. In the UK hydrangeas bloom during the summer, usually between May and November, making them the perfect flower to transition your home to autumn. However, opting for artificial hydrangeas means that you can reuse them each year! Read more about hydrangeas here.
Artificial Sunflowers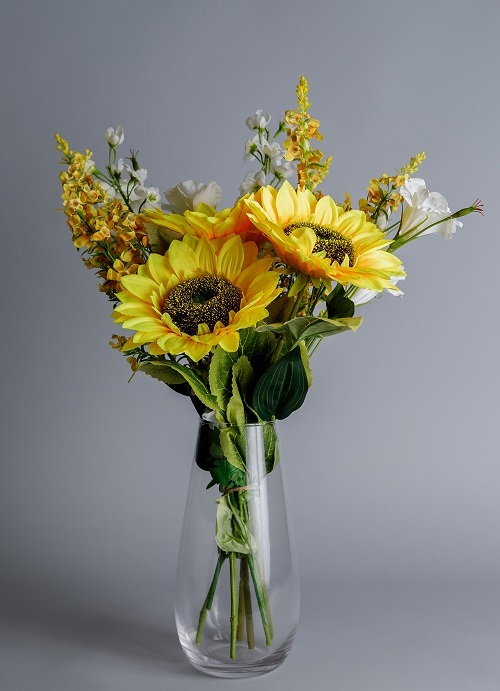 Sunflowers tend to bloom in the late summer and stretch into early autumn, meaning that they are in season during the transitional period! It is not just their seasonality that makes them perfect for this period, but their bright petals also symbolise positivity, strength and lasting happiness. These beautiful meanings mean that sunflowers are sure to cheer up the darker autumn days.
Artificial Lilies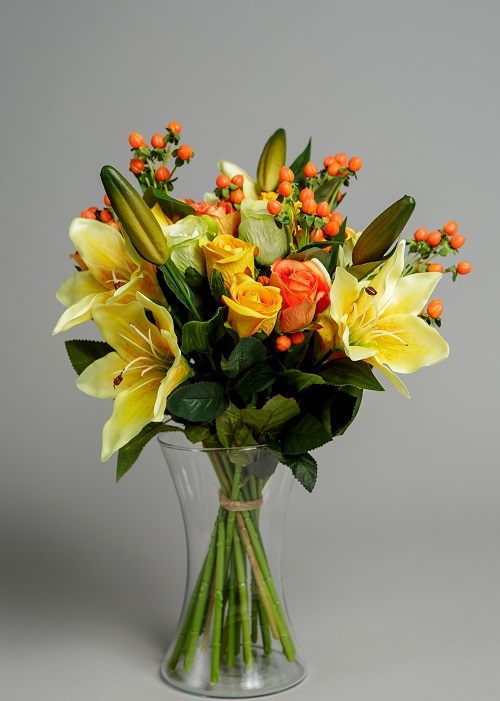 Shop artificial sunflowers.
The beautiful lily is renowned for its associations with purity, fertility, rebirth and new life. These lovely meanings make lilies a great flower to have on display during the transition period between summer and autumn. However, different colour lilies have different meanings, and you can read about them here.
You can see our artificial lily bouquets on our website.
WHY CHOOSE BLUEBERRY STREET FLOWERS FOR YOUR ARTIFICIAL FLOWER BOUQUETS?
There are many benefits of artificial flowers, but at Blueberry Street, we offer a magnificent range of hypoallergenic silk flower bouquets, which are made up of numerous stems that are arranged and hand-tied into a beautiful arrangement. Our bouquets are perfect for both gifting and personal home décor and are sprayed with a unique floral scent, to make our faux flowers feel even more real!
We offer free next day delivery to all areas of mainland UK, when your order is placed before 12pm, and our flowers arrive in our bespoke packaging, complete with your personalised message.