As Valentine's Day is just around the corner, you might be wondering what the best flowers to gift your loved one this Valentine's Day are. In our last blog post, we discussed what our favourite flowers are to gift on Valentine's Day. However, this week we are going to discuss Floriography, and what it says about Valentine's Day.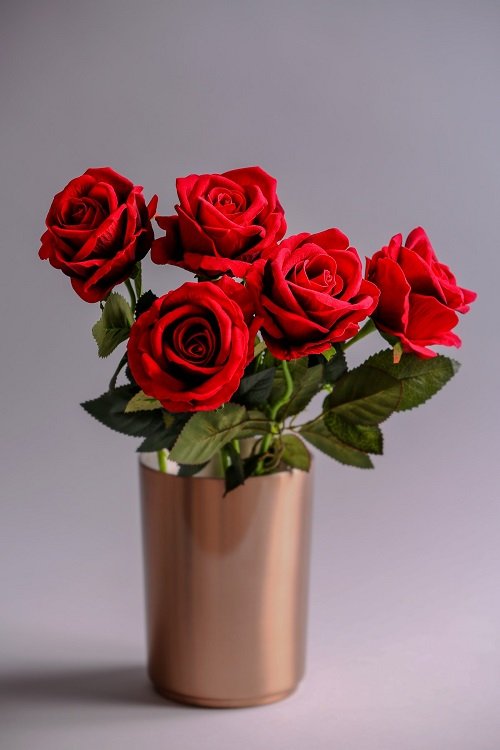 What is Floriography?
Floriography means the language of flowers, and is the art where each flower carries its own meaning and symbolism. This meaning can be influenced further by the variety and colour of the flower. Even the number of flowers being gifted can be significant in floriography!
Understanding floriography and the meaning of flowers allows you to make your gift even more thoughtful, as you can choose the flowers depending on their meanings, in order to suit your recipient.
The history of Floriography
The development of floriography is often traced back to the Nineteenth Century, particularly the Victorian era. During this period of time, flowers were used to express the feelings that the social etiquette of the time would not allow to be communicated freely!
At this time, flowers were arranged into small bouquets, sometimes called nosegays, and were presented by suitors, to a person that they admired.
The suitors would know if their advances had been accepted depending on how their admirer then displayed the nosegay:
If the bouquet was held at heart level: the advances were being accepted.
If the bouquet was held downwards: the advances were being rejected.
Answering 'yes' to a question: the nosegay was given in the right hand.
Answering 'no' to a question: the nosegay was given in the left hand.
Now you know about Floriography, and the best flowers to send to your loved one from our last blog post, so you are prepared for gifting this Valentine's Day!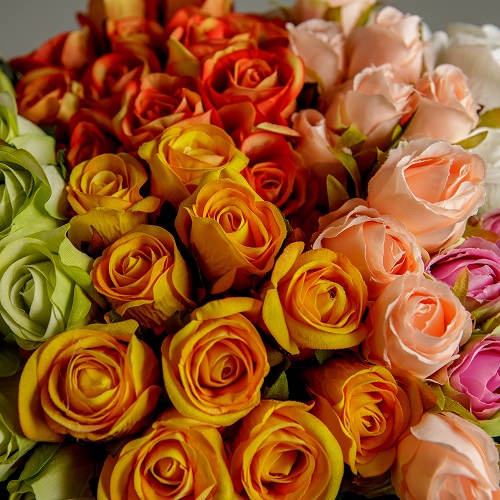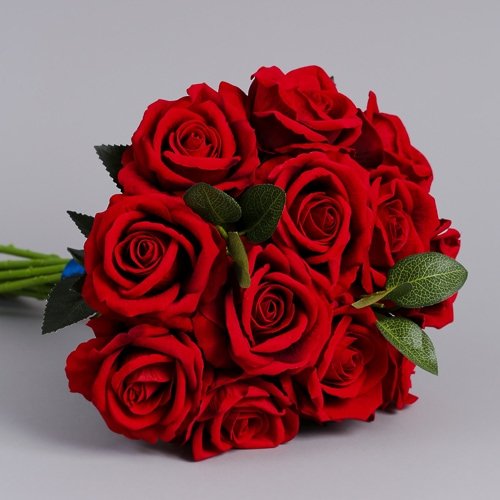 What do Valentine's Flowers Mean?
One last thing, however, if you are gifting red roses to your significant other this Valentine's Day, the number that you give is definitely significant. Therefore, you should choose the correct amount in order to convey the right message:
1 rose: Love at first sight
2 roses: Love and affection
3 roses: One-month anniversary
6 roses: Infatuation
10 roses: You want to tell them that their love is perfect
12 roses: Give this number of roses to ask someone to be yours
15 roses: Give 15 roses to say sorry
24 roses: This says 'I'm yours'
50 roses: The ultimate romantic bouquet when you want to make an impression
100 roses: This grand statement suggests that your love will last forever.
Why choose Blueberry Street Flowers for your Artificial Valentine's Day Flowers?
There are many benefits of artificial flowers, but at Blueberry Street, we offer a magnificent range of hypoallergenic silk flower bouquets, which are made up of numerous stems that are arranged and hand-tied into a beautiful arrangement. Our bouquets are perfect for both gifting and personal home décor and are sprayed with a unique floral scent, to make our faux flowers feel even more real!
We offer free next day delivery to all areas of mainland UK, when your order is placed before 12pm, and our flowers arrive in our bespoke packaging, complete with your personalised message.