Lilies are renowned for their associations with purity, fertility, rebirth and new life. These meanings can make lilies a thoughtful gift, and opting for a bouquet of artificial lilies means that your thoughtful gift can last a lifetime. However, you can make your gift even more meaningful, by choosing a specific colour lily, as they all hold different meanings. But don't panic, we are here to give you a run down on the meaning of the colours of different lilies!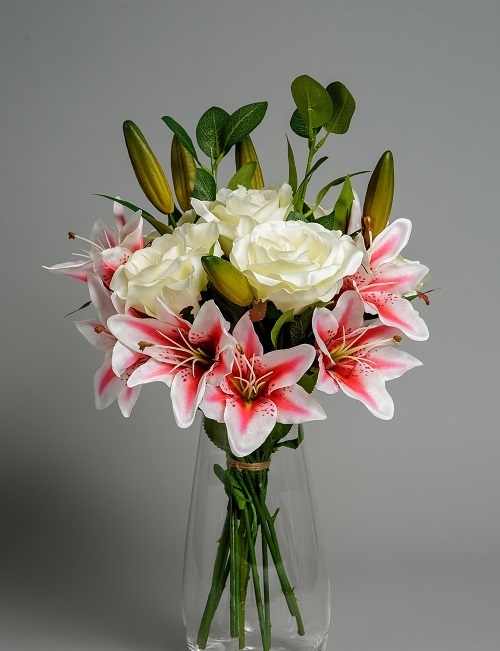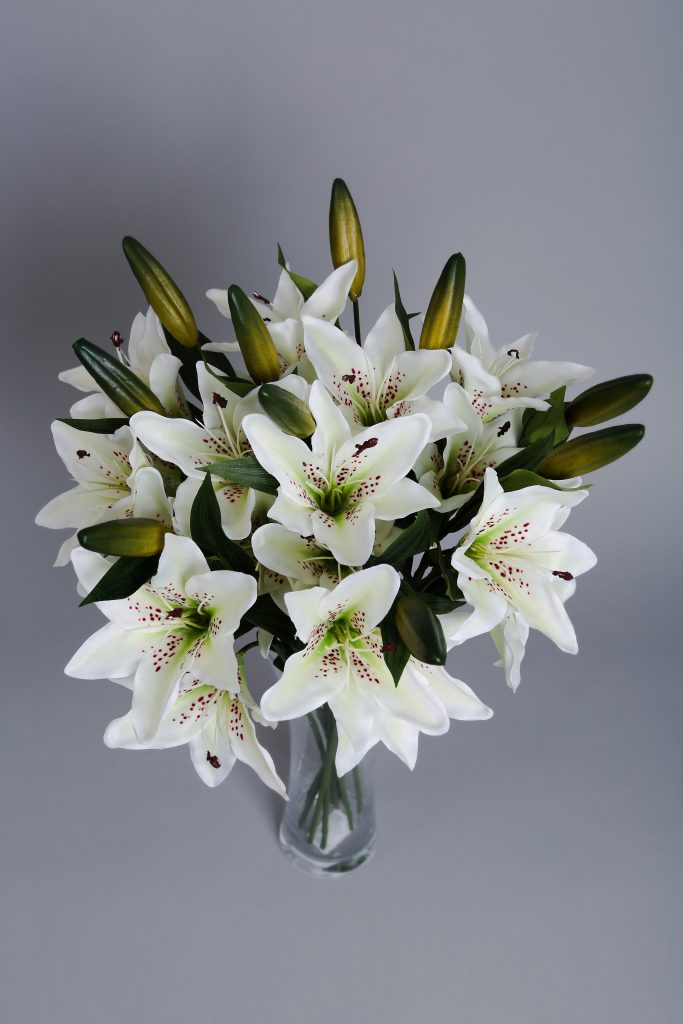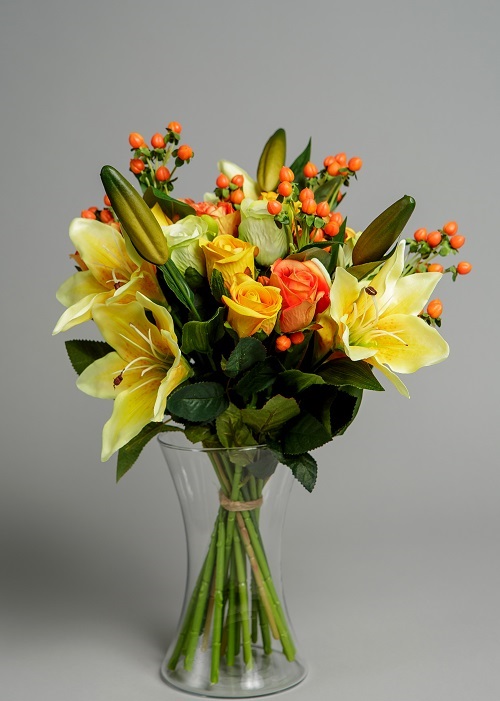 White Artificial Lilies: Purity and Rebirth
White lilies are known for their associations with purity and commitment, which makes them a popular choice at weddings. However, they are also known to symbolise rebirth and a rejuvenation of the soul, meaning that they are also a common funeral flower.
Pink Artificial Lilies: Femininity and Admiration
The symbolic meaning of pink lilies is femininity and admiration. This makes them the ideal gift for your female friends and family members, whatever the occasion!
Red Artificial Lilies: Love and Passion
Much like the red rose, red lilies stand for love and passion. Red lilies make the perfect gift to give to your significant other or love interest, and are more unique than the traditional red rose.
Orange Artificial Lilies: confidence and energy
Orange lilies give off warm, positive energy, and are heavily associated with confidence. Therefore, we believe that this makes them the perfect gift to say 'Congratulations', whether it's for a new job or a personal achievement.
Yellow Artificial Lilies: Thankfulness, Joy and Friendship
The sunny colour of a yellow lily can evoke feelings of happiness and joy when they are given as a gift. Also, the colour yellow is renowned for being the colour of friendship. We think that giving yellow lilies is a great way to say 'Thank you', or are a great option when you want to send a friend a cheerful gift.
Shop our artificial lily collection here.
WHY CHOOSE BLUEBERRY STREET FLOWERS FOR YOUR ARTIFICIAL LILY BOUQUETS?
There are many benefits of artificial flowers, but at Blueberry Street, we offer a magnificent range of hypoallergenic silk flower bouquets, which are made up of numerous stems that are arranged and hand-tied into a beautiful arrangement. Our bouquets are perfect for both gifting and personal home décor and are sprayed with a unique floral scent, to make our faux flowers feel even more real!
We offer free next day delivery to all areas of mainland UK, when your order is placed before 12pm, and our flowers arrive in our bespoke packaging, complete with your personalised message.