Valentine's Day is fast approaching, and if you are thinking about what to get for your significant other, then look no further. We are here to tell you about our favourite artificial Valentine flowers to buy for your loved one this Valentine's Day!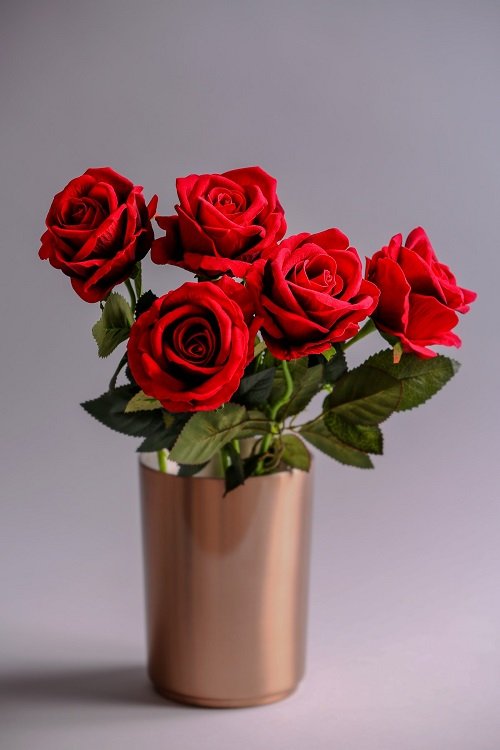 Although roses are the traditional option, there is a good reason that they are so popular! They are beautiful flowers and are known meaning love, passion and romance. These meanings are mainly associated with red roses. However, many different variations of roses, all with different meanings, so you can pick the colour of the roses depending on your recipient. You can read about the meanings of different colours of roses here, on our blog. We feel roses are the perfect choice for artificial Valentine flowers!.
You can shop our artificial rose bouquets on our website.
Gerberas are extremely popular flowers, and have actually been crowned the fifth most popular flower in the world! Their bright, cheerful flowers make them the perfect gift for any occasion, and Valentine's Day is no exception! However, if you are giving them as a Valentine's day, you might want to opt for red gerberas, which have associations with love, romance and passion. You can read more about the meanings behind gerberas, as well as the meanings of their different colours on our blog.
Shop artificial gerberas here.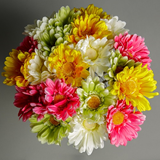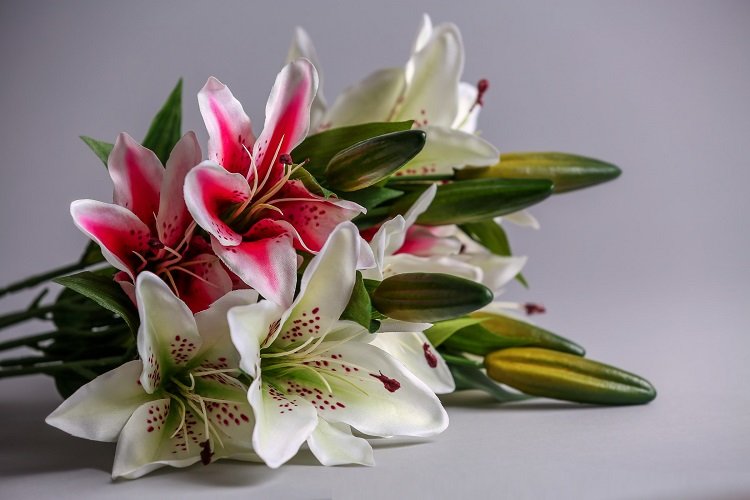 Although lilies aren't really a conventional romance flower, we think that these beautiful flowers absolutely deserve a space on this list! Like most red flowers, red lilies stand for love and passion, making them the perfect romantic gift to give this Valentine's Day, and make for a more unique option than red roses. However, if you are gifting to someone other than your romantic partner, you can read about the meanings of different colours lilies here.
View our collections of artificial lilies on our website.
When you think of Valentine's Day, you probably don't think of sunflowers! But we think they would actually think they would be an ideal choice, as they are renowned as symbols of positivity, strength and lasting happiness. So, we think these lovely meanings would make sunflowers a thoughtful gift to give this Valentine's Day. We also think that they would brighten up even the greyest of February days!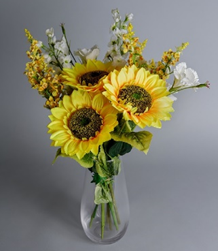 Why choose Blueberry Street Flowers for your Artificial Valentine Flowers?
There are many benefits of artificial flowers, but at Blueberry Street, we offer a magnificent range of hypoallergenic silk flower bouquets, which are made up of numerous stems that are arranged and hand-tied into a beautiful arrangement. Our bouquets are perfect for both gifting and personal home décor and are sprayed with a unique floral scent, to make our faux flowers feel even more real!
We offer free next day delivery to all areas of mainland UK, when your order is placed before 12pm, and our flowers arrive in our bespoke packaging, complete with your personalised message.