Although artificial flowers require very little maintenance compared with their fresh counterparts, they are susceptible to sun damage and fading. So, we are here to share our top tips on how to protect artificial flowers from fading in the sun!
Positioning artificial flowers to prevent fading: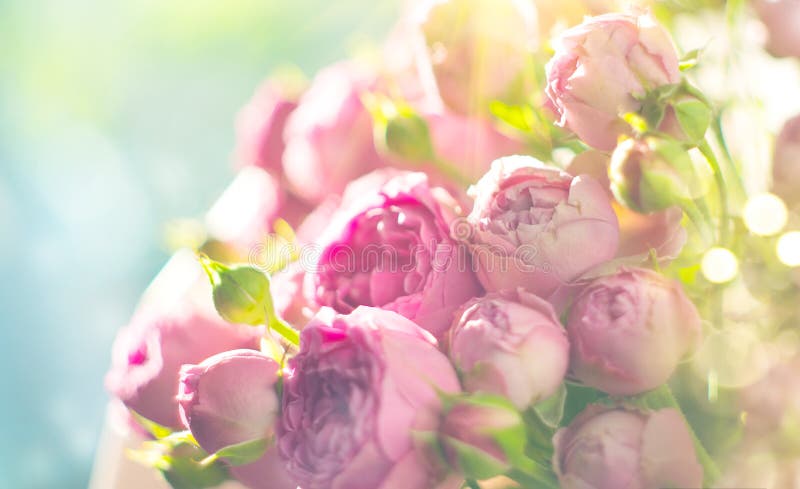 One of the most important elements for protecting your artificial flowers from sun damage is considering where you place them. Keeping your silk flowers in direct sunlight all of the time will increase their chances of fading due to the light. Therefore, we recommend trying to keep your bouquets out of direct sunlight as much as possible.
However, we know that sometimes that the most perfect spot for your flowers might happen to be a sunny one! In this situation, we would recommend regularly rotating the flowers, so that the sun is damage will not just occur in a single area. We also recommend that you move the bouquet from time to time, to reduce their exposure to the sun. You may also like to close blinds/curtains, or remove the flowers from their position, if it is a particularly sunny day!
Cleaning to protect artificial flowers from fading:
Keeping your faux flower bouquets clean and dust-free will also help to prevent them from looking dull and faded. So, we recommend giving them a clean once in a while to prevent dust build-up. You can use a duster, or a clean cloth to wipe over each flower to remove the dust. You can even use your hoover or your hair dryer to clean your flowers! You can find out how to use these methods safely in our blog post on how to clean your artificial flowers.
Getting technical:
You can actually purchase UV protector sprays from online retailers to protect your artificial flowers from fading in the sunlight. However, we would recommend using the other tips in this article before you try these chemical sprays on your flowers. We will not be able to help you if you damage your flowers by using these products on them- so use them at your own risk!
Here, at Blueberry Street Flowers, we believe that if you show your artificial flowers a bit of love, you can help them stand the test of time- unlike fresh flowers which would need throwing in the bin after a week or so! Hopefully you find these tips useful in helping you keep your silk bouquets looking beautiful for longer.
*Please note all of the above recommendations are given as guidance and we cannot be held responsible for any damage caused whilst using one of the above techniques to clean your artificial flower arrangements. If you have any more detailed questions, email [email protected] and we would be happy to discuss.
Why choose Blueberry Street Flowers for your artificial flower bouquets?
There are many benefits of artificial flowers, but at Blueberry Street, we offer a magnificent range of hypoallergenic silk flower bouquets, which are made up of numerous stems that are arranged and hand-tied into a beautiful arrangement. Our bouquets are perfect for both gifting and personal home décor and are sprayed with a unique floral scent, to make our faux flowers feel even more real!
We offer free next day delivery to all areas of mainland UK, when your order is placed before 12pm, and our flowers arrive in our bespoke packaging, complete with your personalised message.