When you want to remember somebody that you have lost, or when you want to show somebody that you are thinking of them at a difficult time, you might wish to send some sympathy flowers. We are here to tell you which flowers are most appropriate for conveying messages of sympathy and remembrance, so that you can find the best fit for your recipient. Opting for artificial sympathy and remembrance flowers means that they will last forever, and always act as a reminder of the lost loved one.  
Find our artificial Sympathy flowers on our website.
What are the best colours for Artificial Sympathy Flowers?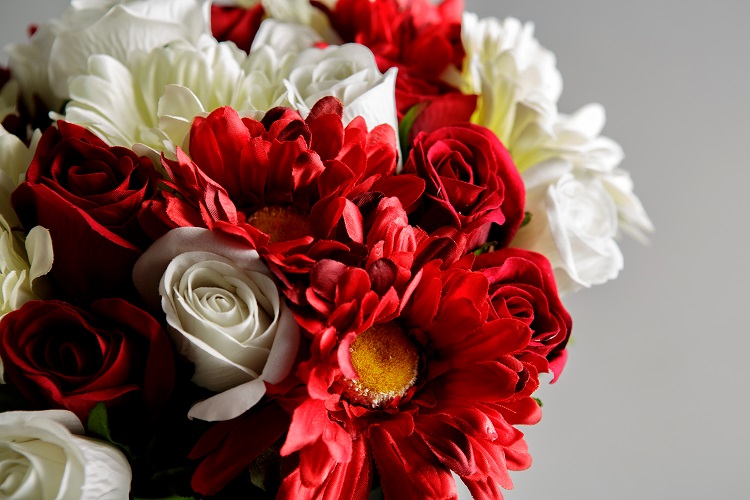 Flower colours can hold different meanings, so it is important to consider the significance colour when choosing sympathy flowers. White flowers are popular choices for funerals and memorials, as white signifies purity, eternal love and reverence. However, red flowers would also be a good choice as they signal strength, respect, love and devotion. Purple flowers represent sorrow, admiration and sympathy, whereas blue flowers indicate sadness, sympathy and peace. Opting for green flowers would also be ideal if you want to signify renewal and nature.
Artificial Sympathy Roses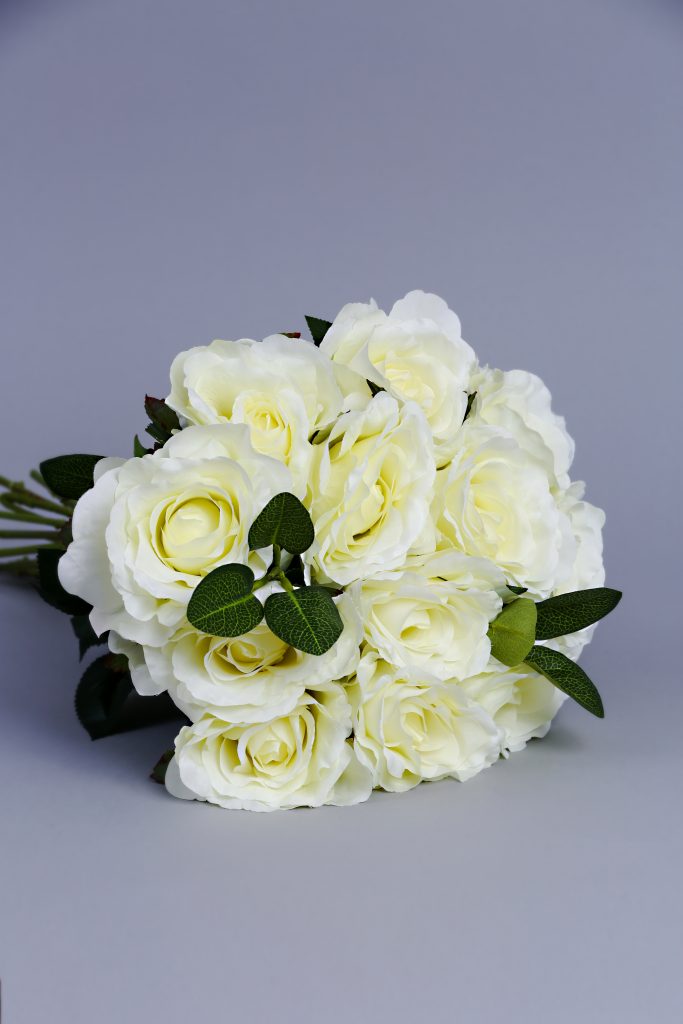 Traditionally, roses are a symbol of love and a reminder that somebody is thinking of you. Although red roses signify romance, and yellow roses are associated with friendship and joy; white roses symbolise purity and new beginnings, and cream roses indicate thoughtfulness. Therefore, when buying sympathy roses, you may want to consider purchasing them in white or cream.
Shop our artificial roses here.
Artificial Sympathy Lilies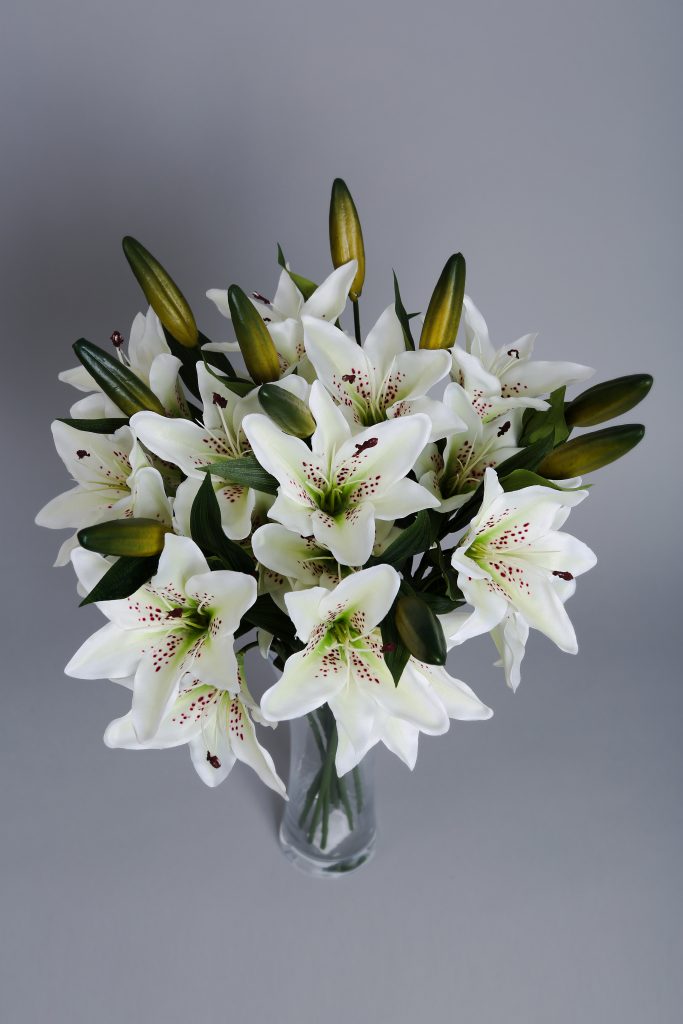 The lily flower is one that is frequently associated with funerals, remembrance and loss. In some religions, such as Christianity, the lily traditionally represents resurrection, and can also convey the idea of the beginning of a new chapter or a new outlook on life. Additionally, they are said to represent the restored innocence of the departed's soul. White lilies also signal purity, making them the perfect choice for sympathy flowers.
Shop artificial lilies.
Artificial Sympathy Hydrangeas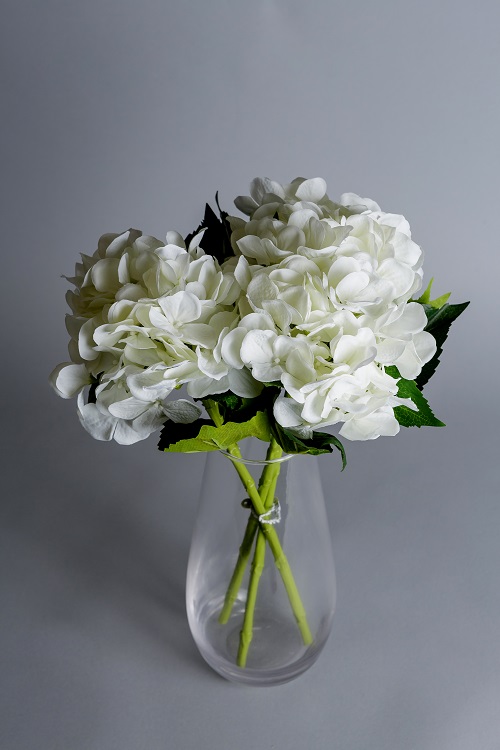 Although they are not a stereotypical funeral or remembrance flower, we think that the meanings attached with hydrangeas would make them a beautiful flower to indicate sympathy. Hydrangeas are associated with feelings of appreciation, and heartfelt feelings. White hydrangeas also represent purity and innocence. Considering these meanings, we think that a bouquet of white hydrangeas would make a thoughtful and beautiful sympathy gift.
Find our artificial hydrangeas collection here.
Artificial Sympathy Gerbera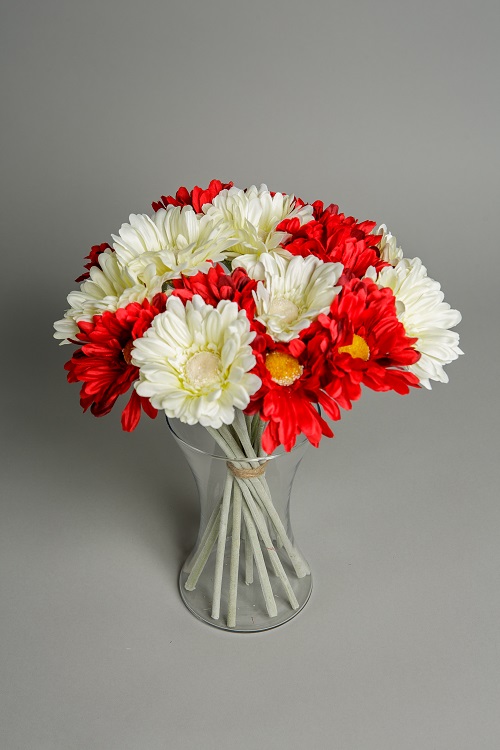 If you are looking for a brighter, more colourful bouquet to remember a loved one, an arrangement of gerbera daisies might be the perfect option. Gerbera daisies come in a variety of beautiful colours which are bound to radiate joy and to lift the spirits during a sad occasion. Despite their bright, cheerful colours, they are also associated with feelings of purity, innocence and beauty. They are also said to represent peace and hope. Therefore, we think we would make the perfect sympathy or remembrance bouquets.
Shop our gerbera daisy bouquets.
Why Choose Blueberry Street Flowers for your Artificial Sympathy Bouquets?
There are many benefits of artificial flowers, but at Blueberry Street, we offer a magnificent range of hypoallergenic silk flower bouquets, which are made up of numerous stems that are arranged and hand-tied into a beautiful arrangement. Our bouquets are perfect for both gifting and personal home décor and are sprayed with a unique floral scent, to make our faux flowers feel even more real!
We offer free next day delivery to all areas of mainland UK, when your order is placed before 12pm, and our flowers arrive in our bespoke packaging, complete with your personalised message.