Securely Packaged
All our artificial flower bouquets are arranged by hand and sprayed with our unique flower shop scent (this will ensure the recipient enjoys the full wow factor), before being securely fastened in our bespoke designed box. The box has been designed to ensure that the bouquet is delivered in the same perfect condition as it was when put into the flower box.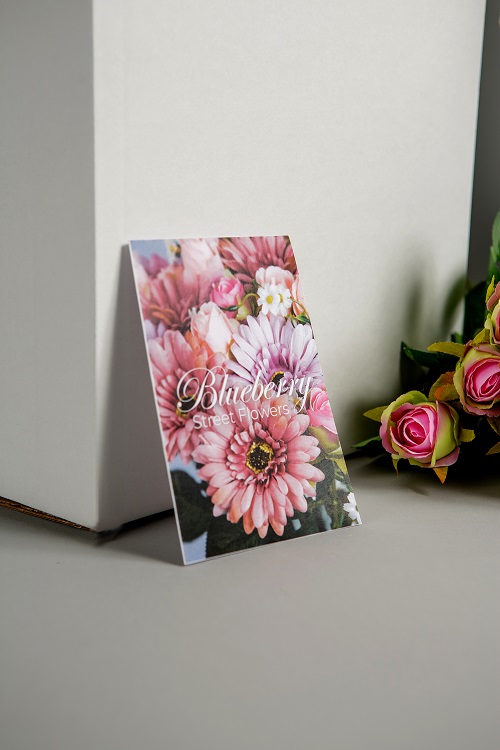 Personalised Gift Message
For every order we ensure that that a personalised gift message is added to the artificial bouquet. Meaning the recipient will know who to thank for treating them to one of our beautiful bouquets.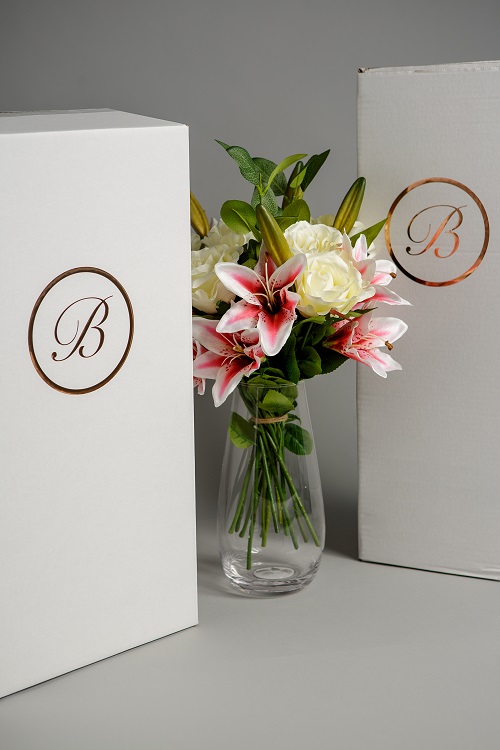 Safely Delivered
We offer free tracked postal delivery on all our artificial flower bouquets and the website is customised so that you can select your preferred delivery date. Be it birthday flowers, anniversary flowers or congratulations flowers. We want the flowers delivery to occur exactly when you want it to be!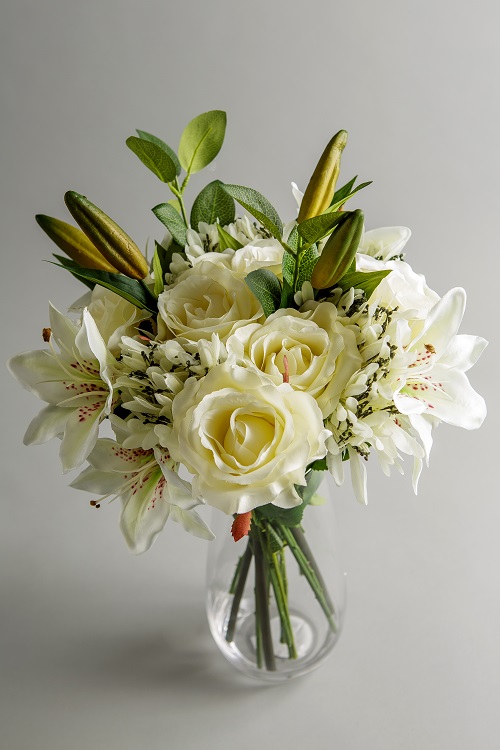 Unpackaging
On receipt the bouquet can be easily unwrapped and transported straight to a vase or jug (no need to removed petals, rearrange or prune). The silk flowers will not require any further attention or watering (we do recommend a light dusting every once in a while). We recommend keeping the box as it provides adequate storage for these treasured memories.
Why Blueberry Street Flowers For Your Artificial Flowers?
Each flower bouquet is made up of numerous individual stems that are arranged and hand-tied into a beautiful artificial flower arrangement. The flower arrangements include Roses, Lilies, Peonies, Hydrangeas, Sunflowers, Gerberas and many more.
The artificial flowers /faux flowers / silk flowers bouquet is sprayed with a unique floral scent to ensure the recipient receives the most enjoyment from the product, they won't be able to tell the difference verses the real thing.
At Blueberry Street Flowers we have a magnificent range of silk flowers bouquets suitable for both giftings or for personal home décor. There are many benefits of artificial flowers and we provide flower delivery to all areas of mainland UK in our unique bespoke packaging complete with your personal message.